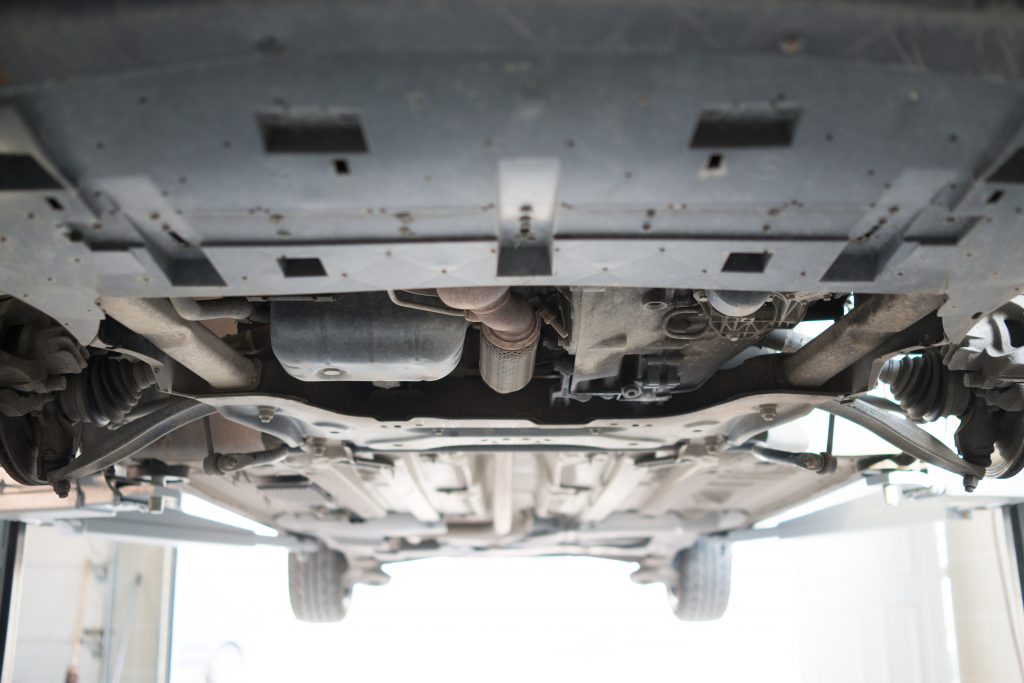 Owning a car is a big responsibility. Not only do you have to make sure it has enough gas and oil, but you also need to regularly maintain it to keep it running properly. Fortunately, there are some easy things you can do to prolong the life of your vehicle.

... continue reading.

Spring has officially arrived in White Bear Lake! But that doesn't mean your vehicle is in the clear – changing seasons means it's time for maintenance to make sure your vehicle will keep you safely and comfortable on the road through the spring and summer. As we kick off National

... continue reading.

Winter roads are slick in White Bear Lake, and across Minnesota. As you drive along snowy, icy roads this winter, use extra caution to remain in control of your vehicle to avoid slides and skids. At AM-PM Automotive Repair, we've seen many of our customers' vehicles suffer damage from sliding

... continue reading.

We've said it before, and we'll say it again: preventative maintenance is critical to keeping your car safe on the road. And now – during National Fall Car Care Month – is the perfect opportunity to review car care basics! Regular oil changes, properly inflated tires, and keeping up with

... continue reading.

We've had many conversations with our customers here in White Bear Lake, MN – any time we recommend a transmission flush, our customers ask questions. So what is a transmission flush? Can't you just top off the fluid? Is it really necessary? We understand your confusion – a transmission flush

... continue reading.

Car polish and wax are among many products used to protect your vehicle and keep it looking its best. Unfortunately, there is a common misconception among car owners about these products and what they are used for. So what is the difference between a wax and a polish? And what's

... continue reading.

With the economy the way it is, it's easy to justify passing on routine maintenance. While it may seem like you're saving money by not visiting our local White Bear Lake auto service, the truth is the longer you delay routine maintenance, the more damage is being done to vital

... continue reading.

While it's recommended you visit an auto service to have maintenance performed on your vehicle every 3 months, there's plenty of simple, minor maintenance items you can manage yourself to ensure a healthy vehicle. We've broken down a checklist that allows you to inspect something minor on your car for

... continue reading.

Buying a car is a big commitment, but not for life. It's not like marriage, having kids, or even your cell phone contract with Verizon. So let's just face the facts here: Eventually, you're going to trade in your old ride for a newer, better, more fuel efficient model. That

... continue reading.

Did you know that fuel injectors are extremely critical components that keep ignites easier and burns more evenly and efficiently, which saves you money by improving your gas mileage and increasing horsepower? Vehicle fuel systems are generally very clean nowadays because today's gasoline is designed for fuel injection and there

... continue reading.