Posted June 1, 2021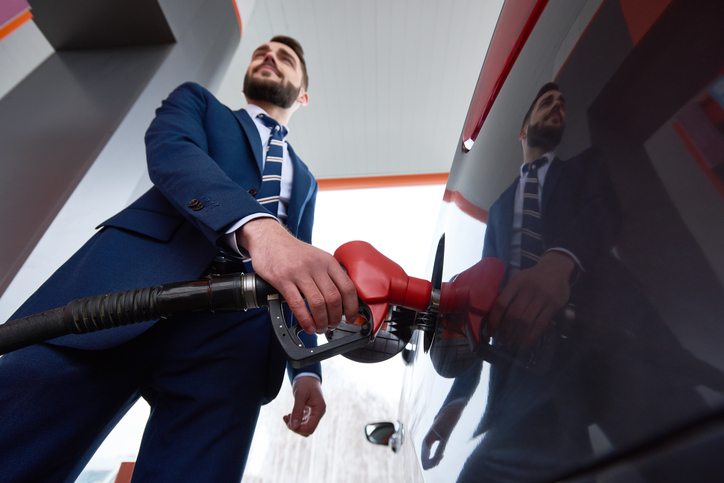 Summer has arrived in Ramsey County and while we're all enjoying the warm weather and being outdoors, the hottest season of the year can also wreak havoc on your vehicle's gas mileage. Here are a few tips on how to avoid racking up extra fuel costs by improving your vehicle's MPG performance when you're on the road this summer:
Check Your Air Filter. Driving around with a dirty air filter can affect fuel efficiency by up to 10 percent.
Check Your Tire Pressure. When your tires aren't properly inflated, your engine has to work a bit harder and your MPGs are affected by as much as 3.3%.
Lighten Up. Having an extra 100 pounds of cargo in your trunk – softball gear, golf clubs, etc. – can reduce your vehicle's fuel efficiency by 1-2%.
Slow Down. This is especially true for road trips – if you go 60mph instead of 70mph on the highway, you'll use less gas and possibly avoid an expensive speeding ticket!
Keep it in Cruise! Accelerating less frequently means you're burning less fuel so, when possible, activate your vehicle's cruise control feature.
As always, if you have any questions or concerns regarding your vehicle's gas mileage performance or overall health, be sure to give our ASE-certified technicians a call at (651) 426-0462 or make an appointment online – we're dedicated to keeping you safely on the road year-round!
For over 38 years we have been servicing vehicles in the White Bear Lake area and surrounding communities. Started by Greg Martz, we're still a family owned business focusing on you as our customer.
As an AC Delco tech center, you can be 100% confident that only the highest quality auto parts will be used on your automobile. While many of our competitors cut prices by cutting quality, we guarantee that all of the replacement parts that we use meet the O.E.M. specifications (original equipment specifications).
We do it all, from minor repairs to complete overhauls! We distinguish ourselves from any competition by our exceptional Bellaire auto repair and customer service!