Posted February 3, 2022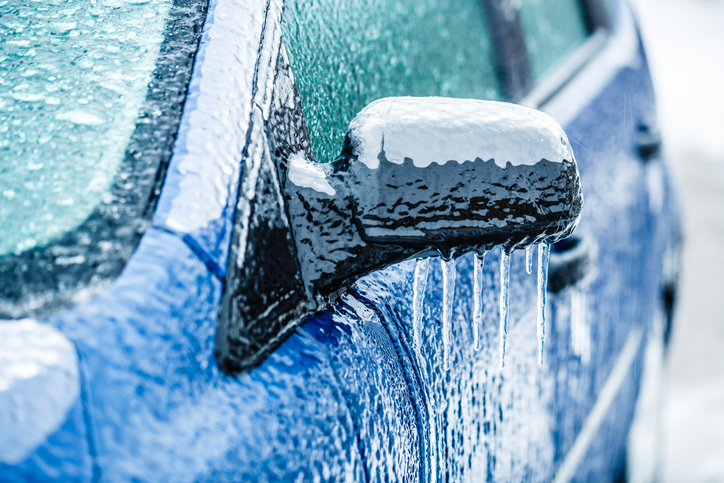 Minnesota has already been hit hard by Old Man Winter this year and there's still a lot of calendar space between now and Twins Opening Day. With Ramsey County roads currently less-than-ideal in terms of drivability thanks to snow, ice, etc., here are a few items you can keep stored in your vehicle to avoid being victimized by slick conditions the next couple of months:
Salt/Sand. When you encounter ice that's particularly thick and/or slick, having some sand or salt onboard to give you better traction can be a life-saver. Most city roads are typically treated with one mineral or the other in order to help ice melt faster so treating your driveway with salt/sand after a storm isn't a bad idea either.
WD 40. As winter conditions continue to assail our region, the low temperatures could potentially get bad enough to freeze your garage door shut. By simply applying some WD40 to your garage door's bottom edge, it can keep it from freezing to the driveway and prevent potential damage from occurring.
Cat Litter. Having a bag of cat litter in your trunk can both add weight to the rear of your vehicle – which helps with balance on slippery roads – and gives you an alternative source of traction if you get caught in a snowbank. Spread the cat litter around your tire and their grip will improve dramatically.
What tricks do you have for combatting ice in the North Star State? Let us know on our Facebook page!
If you have any questions regarding your vehicle's health this winter, be sure to give us a call at 651-426-0462 or click HERE to schedule an appointment at our Scheuneman Road location in White Bear Lake. Our friendly, ASE-certified technicians are dedicated to keeping you safely on the roads year-round!