Posted October 1, 2021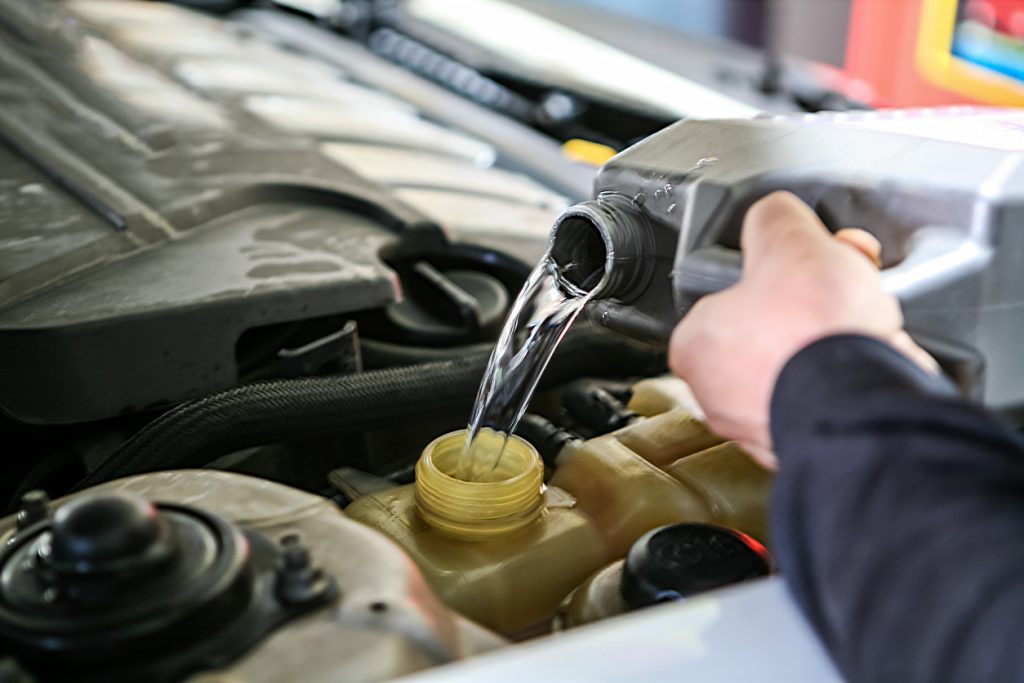 As temperatures are dropping across Minnesota, it's clear fall has arrived… with winter not far behind! Before the cold weather hits, make sure your vehicle is up for the challenge by checking your vehicle's antifreeze.
Antifreeze plays a critical role in your engine. It makes sure the fluids in your engine can stand up to very cold temperatures without freezing, while also preventing the engine from overheating.
Antifreeze, also known as coolant, is mixed with equal parts of water in the engine to form radiator fluid. If the ratio is off, even slightly, it can leave your vehicle at risk for serious problems this winter!
Too little antifreeze means the fluids in your vehicle's engine could freeze as the temperature cools. Too much water, and the radiator fluid could boil inside the engine.
If the level of fluid gets too low, it can no longer remove heat from the engine. When your engine overheats, it can cause extensive damage to your vehicle and expensive repairs to get you back on the road.
Instead of dealing with a frozen engine block or an overheating vehicle, stop by our shop for a cooling system inspection.
Our auto repair experts will make sure the ratio of antifreeze to water is correct for your vehicle. We'll test the antifreeze to make sure it is in good condition and able to withstand extreme winter temperatures. Our ASE-certified technicians also look for warning signs for leaks in the cooling system, so you can take care of them before they cause a problem.
Cold temperatures bring new challenges for your vehicle. Before the next cold spell hits, bring your vehicle in to AM-PM Automotive to make sure it can hold up to the demands of winter. Request an appointment online or call our auto repair shop in White Bear Lake at 651-426-0462.